Richard Winterton Auctioneers Ltd is an associate member of The National Association of Jewellers and all members of our jewellery department are certified gemmologists and diamond graders.
We offer professional detailed insurance valuations of jewellery and watches working in collaboration with Heather Callaway FIRV FGA DGA AMAE, a Fellow of the Institute of Valuers of the National Association of Jewellers and an Associate Member of the Academy of Experts.
We operate a secure 'drop off and collect' service where you can leave your treasured items with confidence at our Fradley Park head office.
Valuations today need to be undertaken to a very high standard in line with insurers' expectations and the highest level is represented by IRV Fellows such as Heather.
As with any commodity over a period of time, values can change dramatically. It is especially important to be aware of the current value of your property so you can be secure in the knowledge that you are fully insured in the unfortunate event of loss or damage.
It is advisable to check with your own insurer as to exactly what you are covered for and any conditions to said insurance – for example, certain items such as expensive jewellery and watches may not be covered against loss or damage outside of your property.
Most insurers will require formal evidence from a suitably qualified professional in order to consider a claim.
Our professional inventories are set out in a clear and concise manner, free of complex jargon and duplicate copies are issued usually within seven days of the initial visit.
Pricing
£50 Certificate fee plus:
£50 for each gem-set item or watch
£35 for each non gem-set item
£70 for 'grouped' items (suitable for a selection of similar items, which have individual values no more than £100 each, to a maximum total of five items)
For specialist items which take longer to research, individual fees are available on request. All prices are also subject to VAT.
We offer our professional formal written valuation service for insurance, probate, sale by private treaty and family division purposes.
As values are constantly changing, we can if required contact you at agreed intervals to make any necessary updates.
The NAJ and IRVs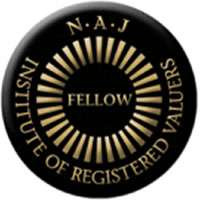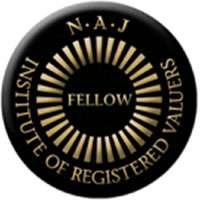 The National Association of Jewellers' Institute of Registered Valuers is a professionally recognised body which upholds the highest of standards in the industry.
Institute Registered Valuers (IRVs) number around 140 throughout the United Kingdom and Irish Republic. They have all proven their expertise to their peers, with formal training and substantial experience within the industry.
They provide a professional service you can trust.
Meet your valuer
Skilfully balancing reliability and professionalism, Heather Callaway has a longstanding reputation for providing thorough and accurate valuations for the jewellery trade.
Staffordshire-based Heather is a certified gemmologist (FGA and DGA of The Gemmological Association of Great Britain) and Fellow of the Institute of Registered Valuers.