Home sweet home! Huge choice of furniture and furnishings at Lichfield auctions
SETTING up your own home is one of life's defining moments, writes Tom Winterton.
Securing your own space, your own floors, walls and doors for the first time expands and redefines the old saying 'home sweet home'.
But it also usually provides the new occupant with the ultimate blank canvas – and that can be just as exciting or daunting whether they're a first-time buyer, renting anew or a serial doer-upper, repeatedly renovating and moving in a perpetual quest for property perfection.
From painting or papering the walls to prepping the floors, there's always so much to do. And we haven't even talked about the garden!
Putting one's own stamp on a new abode can be incredibly exciting – and financially frustrating.
Yet there is a wonderful world of furniture widely available at auction, spelling both tremendous variety and affordability, with reasonable prices to suit all pockets.
Plenty of antiques of course, but also mid-century design classics in teak, up-to-the-minute modern oak and retro statement pieces.
Our furniture department is an ever-revolving Aladdin's cave of home and interior inspirations.
From Victorian dressers to designer dining suites, modern light oak to much-loved mahogany, vintage vinyl settees and leather sofas to 18th century stools, marble-topped tables to metalwork chairs, all rooms are covered.
There's also plenty of scope for upcycling too, reusing resources and breathing new life into well-loved but now rather 'distressed' items through restoration and renovation.
In fact, the whole concept of the wonderful world of auctions sits bang on trend with the ethos of recycling.
The quantity and quality of furniture we catalogue never ceases to amaze me.
From 1960s and 1970s designs, with its signature clean lines by well-known names such as Robin Day for Hille, John and Sylvia Reid, Ib Kofod-Larsen, McIntosh and G Plan to high quality modern reproduction style furniture such as that crafted by Titchmarsh and Goodwin, it is, as they say, all there.
Auctions are great place to pick up superb desks and that perfect office chair, plus other practical equipment, if you're working from home rather more these days.
And of course we all have a soft spot for the fine art furniture, which just makes you go 'wow' when you check out the level of work and detail.
Even ultra-modern homes can accommodate carefully chosen period antiques from Georgian through to Victorian and Edwardian times.
Just with personal interior design taste, everyone has their favourite.
It goes a little further than furniture, too – wave goodbye to those blank walls and choose from a huge selection of pictures ranging from original oils and limited edition prints to vintage posters and decorative art.
Whatever your vibe or colour scheme, you can find a unique piece at auction which will make you smile every time you look at it.
Mirrors of all shapes and sizes and superb quality rugs can be picked up reasonably at auction along with other home furnishings such as vases, dinner services and canteens of cutlery.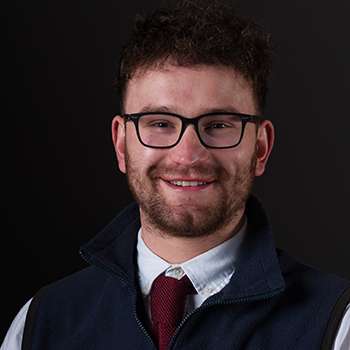 In fact, pretty much anything you would find in someone's home is being sold at auction nowadays.
It's a clean sweep which even covers the bathroom – one of our recent auctions included an array of boxed vanity units, basins, taps, sinks, shower trays and doors, panels, toilets, a roll top bath and lighting mirrors.
We won't be leaving out the kitchen either – we sell white goods of all shapes and sizes, often in superb condition, including fridges, freezers, tumble driers, washing machines, vacuum cleaners and power tools along with other electricals such as televisions, gaming equipment, vintage record players and modern hi-fi sound systems.
And we PAT test them all.
It's perfectly possible to pick up a nearly new Samsung, LG or Sony LED TV at auction for just £100.
As we're talking entertainment, the furniture department also handles pianos from the most prestigious grand to homely uprights.
Recent sales have featured table football, bagatelle boards and a brilliant foldaway bar billiards; a full-size billiards table sold earlier this year and we've handled games tables incorporating chess, backgammon and even a roulette wheel.
We've also had an ingenious convertible pool/dining table – which allows players to have their cake and eat it! – and even a couple of rocking horses.
And still we haven't even talked about the garden!
Let's step through our imaginary conservatory – yes, we handle all the furniture you need for in there, too! – and survey the outdoors.
From maintenance of your lawn and borders to decorating the patio, you can access it all at auction.
We feature outdoor items throughout the year in addition to an annual spring sale dedicated to the garden.
Our April 2021 Garden Effects Sale featured 20 lawnmowers, benches, garden tables and chairs, statues, stoneware, water features, ladders, tools – even beehives!
So auctions really do have it all, from antiques to apiaries.
After all, there's nothing like home sweet home!
For furniture enquiries, email tom@richardwinterton.co.uk. For bidding, auction and house clearance enquiries, email office@richardwinterton.co.uk or telephone 01543 251081.