We can advise clients who are seeking to sell either a single stamp or an entire collection and our trusted auctions attract worldwide philatelic interest through live online bidding.
A meticulously catalogued collection of rare philatelic errors realised in excess of £15,000 at an online-only auction in March 2021.
A large, mainly mint GB stamps collection achieved a £1,450 hammer price in the same sale.
Not only do the stamps themselves prove highly prized collectables, frequently so do the letters and postcards upon which they are fixed.
A recent collection of letters to General Sir Martin Dillon, ADC to Queen Victoria from 1868-1878, fetched £620 and a social and postal history archive from the 1700s to the late 1800s made £680.
Other ephemera which proves a regular hit at our auctions include cigarette cards, postcards showing local and international landmarks, and autographs.
An unknown melody written and signed by Sir Edward Elgar was discovered tucked inside an autograph book by auctioneer Richard Winterton.
The 'andante' dating to 1924 was notated on musical manuscript and then signed by the great composer, who was responsible for some of the most stirring music to ever come from England.
The Elgar manuscript sold for £5,400 and the autograph book, which was bulging with impressive signatures dated to 1923 and 1924, sold as a separate lot in the same auction for £3,600.
It contained approximately 69 signatures including five Prime Ministers (Herbert Henry Asquith, David Lloyd George, Stanley Baldwin, Ramsay MacDonald and Winston Churchill) and four important authors (Sir Arthur Conan Doyle, HG Wells, Sir JM Barrie and Rudyard Kipling).
Other signatures in the book included those of Charlie Chaplin, the future King George VI and many important figures from the First World War including Marshal Ferdinand Foch, the supreme Allied Commander during WW1, and Field Marshal Earl Haig.
Next specialist sale Thursday 26th May at Tamworth starting 10am. Viewing Wednesday 25th May 10am-4pm by appointment – please call 01827 217746. Closing date for consignments 5th May.
Upcoming specialist sale Wednesday 28th September at Tamworth. Viewing Tuesday 27th September 10am-4pm by appointment – please call 01827 217746. Closing date for consignments Friday 9th September.
Next stamps valuations with Phil Ives by appointment at Tamworth on Thursday 9th June – please call 01827 217746 or email tamworth@richardwinterton.co.uk to book.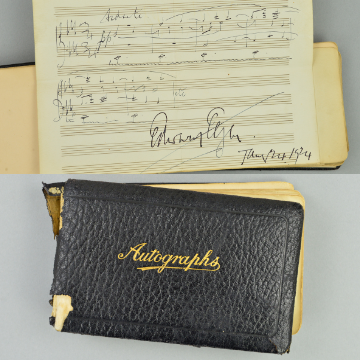 Sold £9,000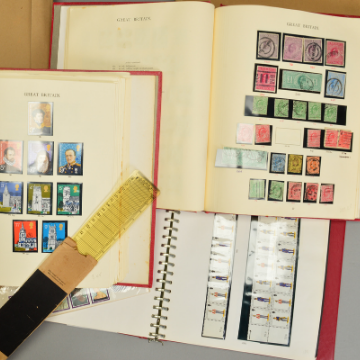 Sold £3,600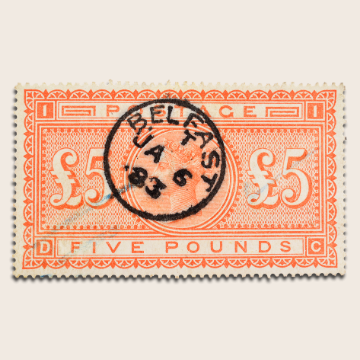 Sold £4,000
'Emotional' milestone as Richard Winterton Auctioneers celebrates 25th anniversary
Read all about it! Tamworth Herald archive 1917 to 1968 goes to auction
Valuations
Get a free valuation and find out how much your item could sell for at auction.
Book an appointment