The field of collectables is as wide-ranging as it is fascinating. In recent years, we have handled the successful sales of a variety of items from fountain pens and vintage telephones to movie posters, football contracts and even the world's only collection of hole punchers!
An enduring collecting phenomenon is Pokémon, with the global sensation celebrating its 25th anniversary in 2021.
In November 2022, we were delighted to market the sensational collection of rare Pokémon cards accumulated by Gordon White, who ran a Pokémon league, acted as a judge in UK events and rubbed shoulders with some of the world's most powerful Pokémon players and executives.
His collection realised in excess of £200,000 in a special dedicated online auction managed from our Fradley HQ which attracted bidders from countries including China, the USA, Indonesia, Switzerland and the Netherlands.
Painstakingly catalogued across 137 lots, the entire collection of thousands of TCG cards comprised more than 100 complete sets from the Base Set to Legendary Treasures, sealed booster boxes, first editions, promotional cards and rare errors plus special staff and championship cards.
In July 2020, we sold a complete base set of the first edition Shadowless Pokémon trading cards bought directly from original US publishers Wizards Of The Coast in 1999 online for £25,000.
March 2021 saw the sale of a sealed Pokémon booster box for £16,000. In the same auction – a special timed sale celebrating the 25th anniversary of Pokémon – a collection of PSA graded GEM Mint 10 cards going under the hammer included first edition Jungle (sold for £6,600) and first edition Neo Genesis (sold for £6,000). A first edition Team Rocket Dark Charizard, also graded GEM Mint 10, sold separately made £4,600.
The universe of comics also enjoys an enduring legacy and buoyant market for collectable editions of from the likes of Marvel, DC and Action Comics.
A collection of original 1960s Stan Lee Fantastic Four editions built up from Volume 1 Issue #1 in November 1961 realised a total of £15,200, with Issue #1 itself selling for £5,000.
Other online sales results live from Lichfield include the September 1963 introduction of The X-Men – Volume 1 Issue 1 "X-Men Versus Magneto Earth's Most Powerful Villain!!" – fetching £1,600, a trio of Spider Man comics signed by Stan Lee realising £2,300 and a collection of Avengers comics from Volume 1 Issue 1 making £5,000.
Another worldwide sensation, James Bond, is as popular as ever with collectors. A 1964 Goldfinger 'Style B' cinema poster by Robert Brownjohn we discovered in Tamworth sold for £6,700 – thought to be the highest price ever paid at auction.
Leicester City and Stoke City football contracts signed by one of the greatest goalkeepers of all time, Gordon Banks OBE, covered a pivotal time in his career leading up to the 1966 World Cup and the 1970 tournament where he made one of the game's greatest-ever saves to stop Pelé scoring. They fetched £8,900 at auction.
Other sporting memorabilia successes include a collection of Tottenham Hotspur football programmes dating from the 1940s to the early 21st century, which sold for £1,860.
So if you have something curious to consider, get in touch with our Collectables Department for a free valuation!
Upcoming Auction
Auction Date
4th December 2023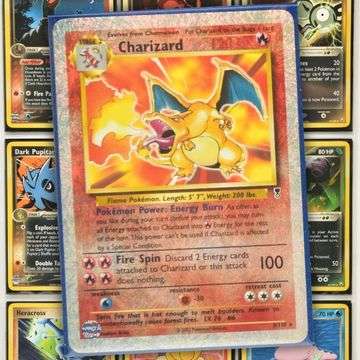 Sold £200,000
Sold £6,700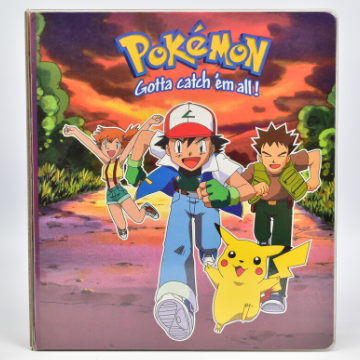 Sold £25,000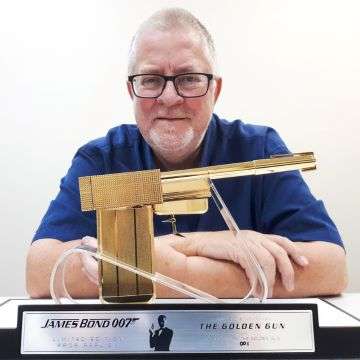 The Man With The Golden Gun: Rare replica of iconic James Bond film prop in Lichfield auction
Rare Pokémon and Magic: The Gathering trading cards in Lichfield auction
Valuations
Get a free valuation and find out how much your item could sell for at auction.
Book an appointment