Coin it in with free numismatics advice at Tamworth valuation day
TAMWORTH people could be coining it in when a Midlands numismatist comes to town next month.
Coins and banknotes specialist Phil Bridge, pictured, will be at The Tamworth Auction Rooms for free valuations by appointment on Thursday, July 14.
Stamps specialist Phil Ives will also be back offering free philately valuations and advice at Richard Winterton Auctioneers in Church Street the day before, Wednesday July 13.
To book valuation appointments, telephone on 01827 217746 or email tamworth@richardwinterton.co.uk.
Coins specialist Mr Bridge says there are plenty of key coins still out there – and those sought after by collectors today didn't necessarily start out as big denomination pieces.
"Some of the rarest 2p coins are a small number from 1983 accidentally minted with the words 'New Pence' instead of 'Two Pence' when the reverse die was mixed up," he revealed.
"Find one of these and you could be up to a £1,000 richer!
"There are also copper-nickel 2p coins worth £20 to £50 and an undated 1998 20p, left without the year when again reverse and obverse dies were mixed up, is worth around £40 to £50."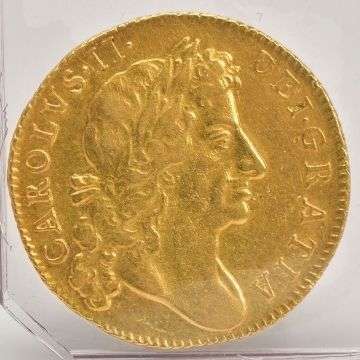 He added: "Any coin can be mis-struck and consequently worth massive amounts compared to its face value. I once saw a mis-struck 5p sold for over £120 – to my consternation as an under-bidder!"
A 50p piece struck to commemorate the UK's presidency of the council of ministers and the European Single Market is one of the rarest 50 pence coins out there.
"Not only is it the only coin with two dates, 1992-93, it has the lowest mintage of any 50p with just 109,000 created," said Mr Bridge.
"And the sought-after Kew Gardens 50p, marking the gardens' 250th anniversary in 2009, has a mintage of 210,000.
"So check those pots, purses and pockets and let's see if you have a fortune hiding in plain sight!"
Recent coins sales with Richard Winterton Auctioneers included the collection of Tamworth ex-serviceman Tony Baker, which totalled £25,980.
The late Bolehall collector's impressive archive attracted a huge amount of interest from coin collectors across the globe.
Highlights included a 1680 Charles II gold coin selling at £2,700 and a UK Britannia four-coin collection with £100, £50, £25 and £10 proof coins – the highest quality possible – in 22ct gold making £2,500.
An associate member of The National Association of Jewellers, Richard Winterton Auctioneers also offers free drop-in valuations on all jewellery, watches, gold and silver on Tuesdays and Wednesdays, with options to drop off items for valuation or direct consignment throughout the week.
Free home visits for bulky items and large collections of all types, or to discuss quotations for full or partial house clearances, are also available.